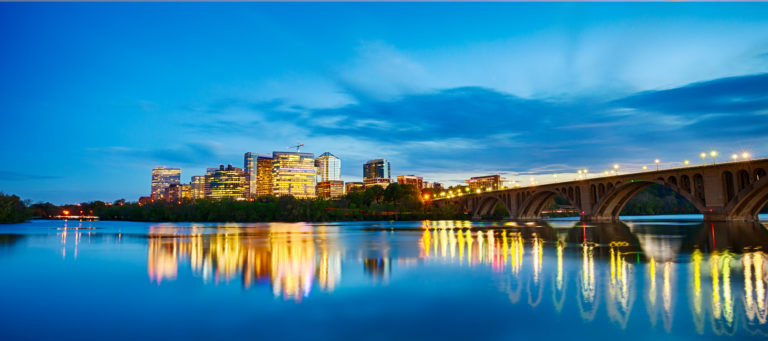 November 17, 2016
Senator Chap Petersen (D–Fairfax) Endorses Justin Fairfax for Lieutenant Governor of Virginia in 2017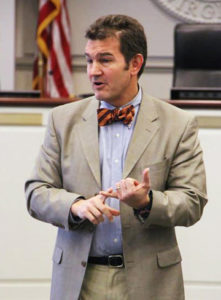 FAIRFAX, VIRGINIA – Today Senator Chap Petersen issued the following endorsement of Justin Fairfax and his candidacy for Lieutenant Governor in 2017:
"I'm pleased today to endorse Justin Fairfax as the Democratic candidate for Virginia's next Lieutenant Governor. I've known Justin for many years as a constituent, friend and fellow attorney. He's a high-energy candidate who connects easily with people on all ends of the political spectrum. He has a positive vision for Virginia and Virginia Democrats, which is critical in this era of divisive national politics. Elections aren't about the past, they're about the future. I think Justin represents the future of the Commonwealth."
"I am proud to have the endorsement of Senator Chap Petersen," said Justin Fairfax. "Chap is a friend, an outstanding lawyer, and a prominent leader in the Virginia Senate. Chap has served Fairfax and the Commonwealth of Virginia tremendously well as a Fairfax City Council member, a member of the House of Delegates, a State Senator, and as a former candidate for Lt. Governor of Virginia. I look forward to working with Chap in the Virginia Senate to move the Commonwealth forward and to create a brighter future for all Virginians."
Justin Fairfax has been endorsed by a significant number of elected officials and party leaders from throughout Virginia. Additional endorsements will be announced publicly in the near future.
In 2013, Fairfax was a Democratic candidate for Attorney General of the Commonwealth of Virginia. He earned more than 48% of the statewide primary vote and the endorsement of The Washington Post, which cited his "agile and impressive command of the issues" and his "prosecutor's passion for justice." In that election – his first ever run for public office – Fairfax earned more than 68,000 votes and lost by less than 2 votes per precinct statewide. In 2014, Mr. Fairfax served as Co-Chair of Virginia Senator Mark Warner's successful reelection campaign. He currently serves as a litigator in the Tysons Corner, VA office of the law firm Venable LLP.
Fairfax previously served as an Assistant United States Attorney for the Eastern District of Virginia in the Major Crimes and Narcotics Unit of the Alexandria Division. Justin is a graduate of Duke University, where he served on the Board of Trustees, and he currently sits on the Board of Visitors of the Duke University Sanford School of Public Policy. He graduated from Columbia Law School, where he was selected to be a member of the prestigious Columbia Law Review. Justin's wife, Dr. Cerina W. Fairfax, DDS, is a graduate of the VCU School of Dentistry in Richmond, Virginia and Duke University. Justin and Cerina have one son, Cameron, and one daughter, Carys. They live in Northern Virginia where they own a thriving family dental practice.