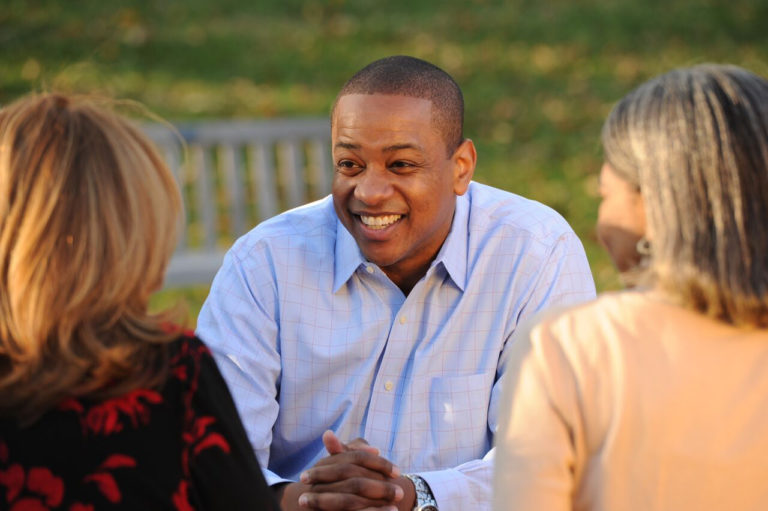 January 4, 2017
Justin Fairfax Announces 2016 Fundraising Total
Annandale, Virginia – Today, Justin Fairfax announced that his campaign has raised more than $480,000 from over 1,100 donors in the nearly eight months since he announced his candidacy on May 2nd, 2016, through the period ending December 31, 2016. The campaign will formally file its finance report by the January 17, 2017 due date.
With this total, Fairfax already has raised more in the 2017 election cycle than he did in the entire 11-month period leading up to his 2013 primary election for Attorney General of Virginia; a campaign in which he won more than 48% of the statewide vote and the endorsement of The Washington Post.
"We are thrilled about the widespread and growing enthusiasm for Justin's candidacy for Lieutenant Governor of Virginia.  In just eight months, we raised nearly $500,000, surpassing the amount we raised ahead of the 2013 primary election" said Zakiya Thomas, Fairfax's Campaign Manager.  "We built and invested in an excellent statewide campaign team and we look forward to continuing to reach voters and communities all across the Commonwealth.
"Our campaign has been endorsed by more than 100 elected officials, party leaders, and grassroots activists across Virginia. Justin has traveled more than 10,000 miles listening to the concerns, hopes, and dreams of all Virginians and discussing solutions to the most pressing problems faced by our families in these uncertain times. Justin's hopeful and inspiring message of fighting for higher-paying jobs, economic security and opportunity, criminal justice reform, equality for all Virginians, and elevating our political discourse continues to resonate."
In 2013, Fairfax was a Democratic candidate for Attorney General of the Commonwealth of Virginia. He earned more than 48% of the statewide primary vote and the endorsement of The Washington Post, which cited his "agile and impressive command of the issues" and his "prosecutor's passion for justice." In that election – his first ever run for public office – Fairfax earned more than 68,000 votes and lost by less than 2 votes per precinct statewide. In 2014, Mr. Fairfax served as Co-Chair of Virginia Senator Mark Warner's successful reelection campaign. He currently serves as a litigator in the Tysons Corner, VA office of the law firm Venable LLP.
Fairfax previously served as an Assistant United States Attorney for the Eastern District of Virginia in the Major Crimes and Narcotics Unit of the Alexandria Division. Justin is a graduate of Duke University, where he served on the Board of Trustees, and he currently sits on the Board of Visitors of the Duke University Sanford School of Public Policy. He graduated from Columbia Law School, where he was selected to be a member of the prestigious Columbia Law Review. Justin's wife, Dr. Cerina W. Fairfax, DDS, is a graduate of the VCU School of Dentistry in Richmond, Virginia and Duke University. Justin and Cerina have one son, Cameron, and one daughter, Carys. They live in Northern Virginia where they own a thriving family dental practice.